21 Must-read books for open source program managers, recommended by members of the TODO Group community.
New Frontiers in Open Innovation, OUP Oxford, by Henry William Chesbrough (2014)
An overview of research findings on open innovation in the enterprise.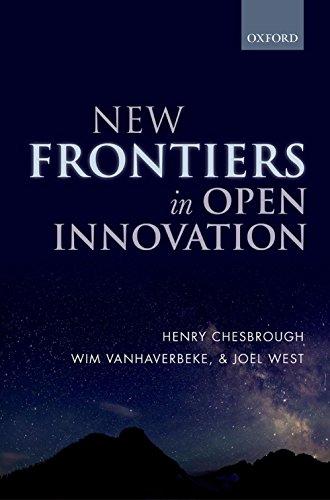 The Open Organization: Igniting Passion and Performance, Harvard Business Review Press, by Jim Whitehurst (2015)
Red Hat's guide on how to structure and manage an organization that's open source to the core, from the world's first billion-dollar open source company.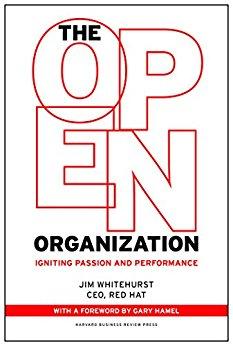 The Open Organization book series from Opensource.com
The open organization community turns Jim Whitehurst's The Open Organization into a book series, with installments including The Open Organization Leaders Manual, The Open Organization Guide to IT Culture Change, and The Open Organization Workbook.
Open Innovation: The New Imperative for Creating And Profiting from Technology, Harvard Business School Press, by Henry Chesbrough (2005)
A foundational work that takes an academic view of how and why IT companies have effectively innovated through collaboration.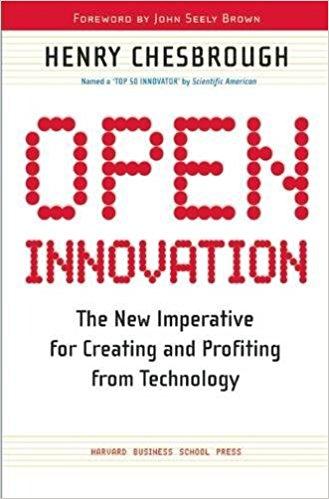 Open Business Models: How to Thrive in the New Innovation Landscape, Harvard Business School Press, by Henry Chesbrough (2006)
Builds on Chesbrough's previous work and reads as a guide to making money through open innovation.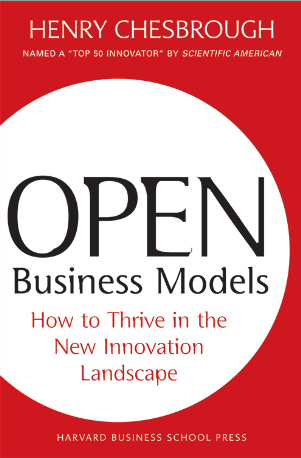 Wikinomics: How Mass Collaboration Changes Everything, by Don Tapscott and Anthony D. Williams, (2006)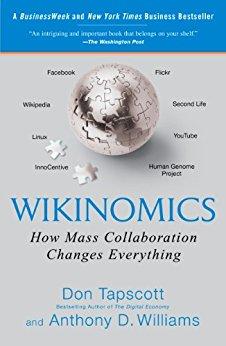 The Cathedral and the Bazaar: Musings on Linux and Open Source by an Accidental Revolutionary, O'Reilly Media, by Eric Raymond (1999)
A seminal work that defined the open source movement and its role in the enterprise.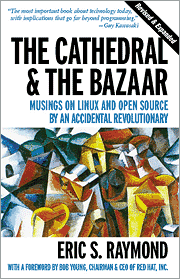 The Magic Cauldron by Eric Raymond (1999)
A free essay from The Cathedral & The Bazaar on the economics of open source.
Philosophy of the GNU Project, by Richard Stallman
Whether you agree or disagree, it's helpful to understand Stallman's perspective.
Producing Open Source Software: How to Run a Successful Free Software Project, O'Reilly Media, by Karl Fogel (2005)
A guide to how successful projects operate, the expectations of users and developers, and the culture of free software.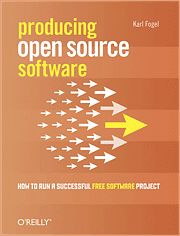 Open Sources 2.0: The Continuing Evolution, O'Reilly Media, by Chris DiBona, Mark Stone, Danese Cooper
A collection of essays on the impact open source has on diverse industries, from an experienced group of enterprise open source managers and advocates.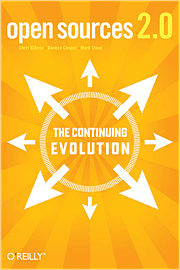 The New Kingmakers, O'Reilly Media, by Stephen O'Grady (2013)
Read this if you want to understand the role of developers in technology decision-making today.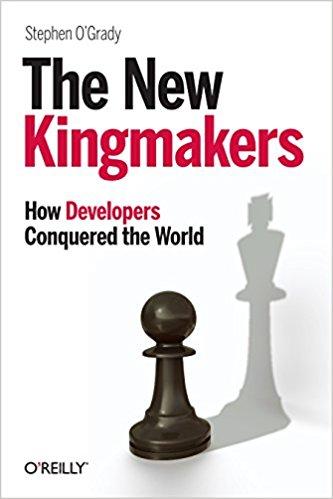 The Software Paradox, O'Reilly Media, by Stephen O'Grady (2015)
Learn why the commercial software market has changed from a RedMonk analyst.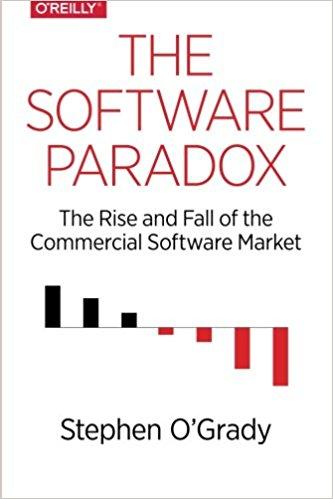 The Art of Community: Building the New Age of Participation, O'Reilly Media, by Jono Bacon (2012)
An essential guide to creating and working with open source communities from former Ubuntu community manager Jono Bacon.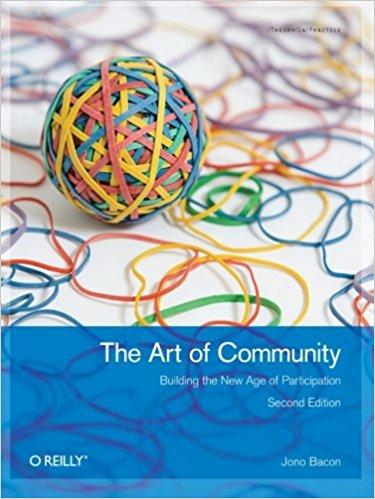 Open Sources: Voices from the Open Source Revolution, O'Reilly Media, by Eric S. Raymond (1999)
A free collection of essays from some of the early leaders in open source.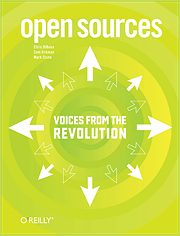 Codev2, by Larry Lessig (2005) http://codev2.cc/
A classic treatise on Internet regulation and the role of code as a form of law.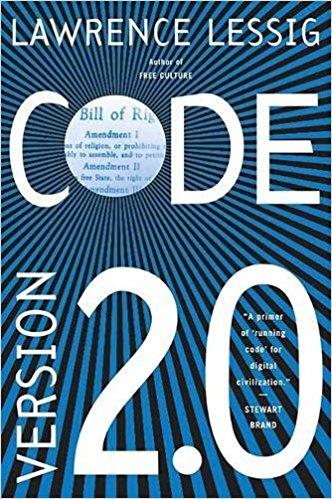 Open Source for Business: A Practical Guide to Open Source Software Licensing, 2nd Edition by Heather Meeker
Read this to understand open source software licensing.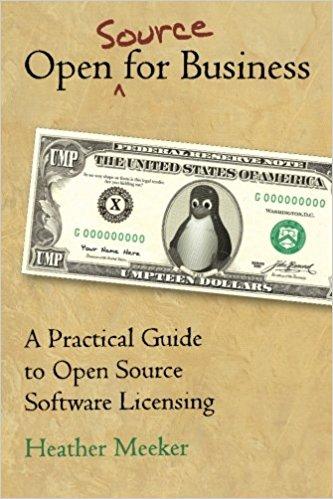 The Open Source Alternative, Wiley, by Heather Meeker (2008)
A user manual for understanding open source licensing issues in business.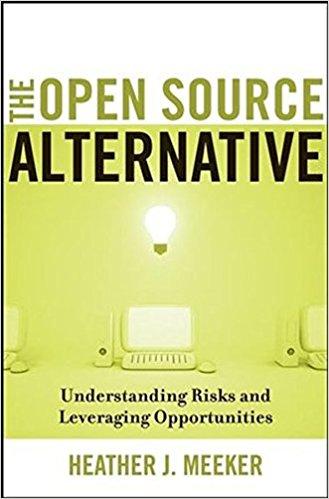 "The Success of Open Source", by Steven Weber
Great for understanding the significance of open source from an outsider's perspective.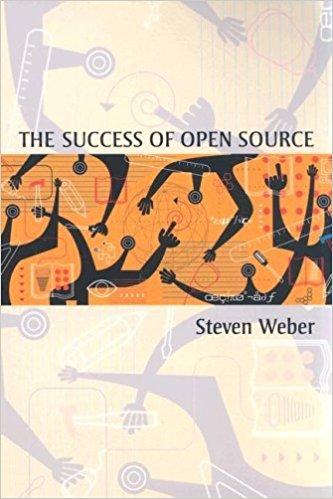 http://www.amazon.com/Intellectual-Property-Open-Source-Protecting/dp/0596517963 – Intellectual Property and Open Source, by Van Lindberg
A book on open source licensing from an engineer's rather than a lawyer's perspective that includes a little history of the relevant laws. Why do we have trademarks? Why do we have copyright? Etc.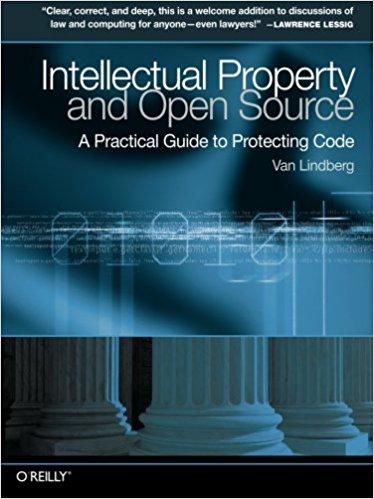 Managing 3rd-Party Software Licenses, Self-published, by Giles Middleton (2016)
A quick read that covers a lot of ground.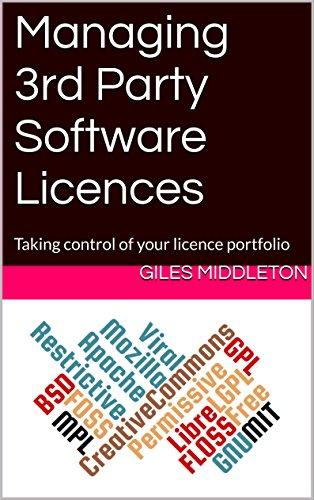 The International Free and Open Source Software Law Book, Open Source Press, by Ywein Van den Brande, Shane Coughlan, and Till Jaeger (2014)
A free and fascinating read on how different countries' laws affect open source licences by preeminent attorneys in FOSS law.